CENTURY 21 Commonwealth, the largest CENTURY 21 brokerage in Massachusetts with 20 offices in the Greater Boston area, is pleased to announce that Warren Reynolds won the prestigious CENTURY 21 Pacesetter Award for the first half of 2018. Warren's home sale production placed him in the top fifty of the over 14,000 CENTURY 21 agents in the Eastern New England region!
Pinnacle of success by achieving excellence for his clients
If you do the math, Warren's in the top 99.6 percentile of all CENTURY 21 agents in eastern New England – that's true excellence!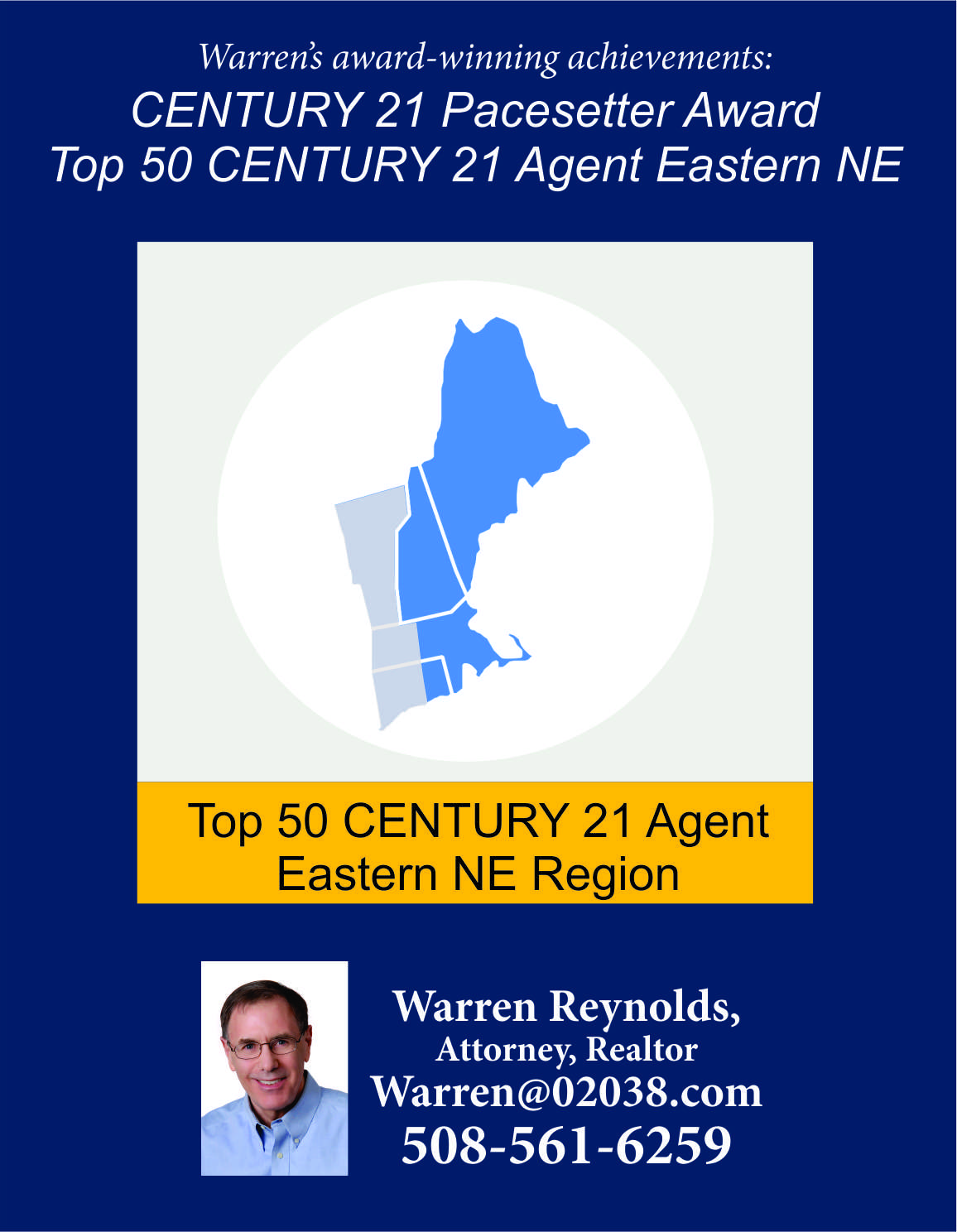 "This extraordinary accomplishment is testament to Warren's dedication to achieving excellence for his clients," said Franklin office manager Claudia Hooper. "Warren's twenty plus years of experience coupled with his law degree and hard work have put him at the pinnacle of the real estate profession. Warren is tenacious on behalf of his clients, pays attention to every detail, and is always, always available to answer clients' questions, solve problems and keep deals on track," she said.
Thinking of buying or selling a home?
Warren is a two decade veteran of the Massachusetts real estate sales trenches, so you can rely on the soundness of his advice. Follow the links to access Warren's insights into the 2018 Massachusetts real estate market and to read his take on where the MA housing market is headed.
If you have questions about anything pertaining to real estate in Massachusetts, or would like Warren's help with your own home purchase or sale, contact Warren to start getting the benefits of his experience, skills and honesty!
Copyright ©2018 02038.com