The average sale price of units at the Highwood Condos in Franklin, MA rose 8.1 percent in 2018 to $223,229.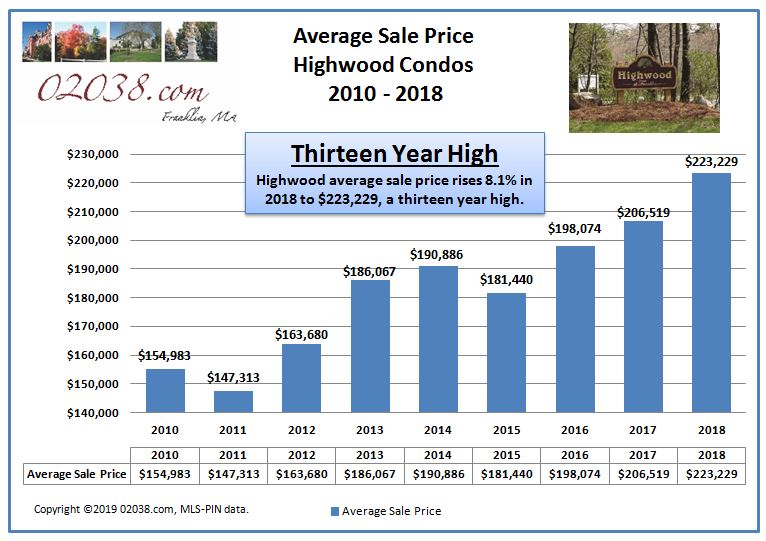 It was the highest annual average sale price at Highwood since the all-time high set back in 2005. The average sale price that year was $235,709.
Sales volume slips
Seventeen condos sold at Highwood in 2018 on MLS-PIN.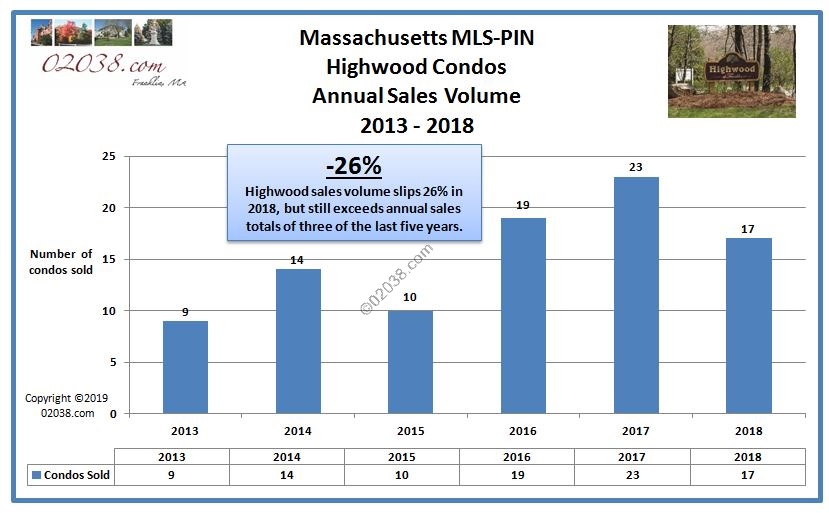 That's a decline of 26 percent from 2017's sales volume of twenty-three, but roughly on par with 2016's total of nineteen and greater than the annual sales volume of 2013 – 2015.
2018 Highwood sale report
Follow the hotlink at right or in the image below to access the complete Highwood Condo sale report for 2018.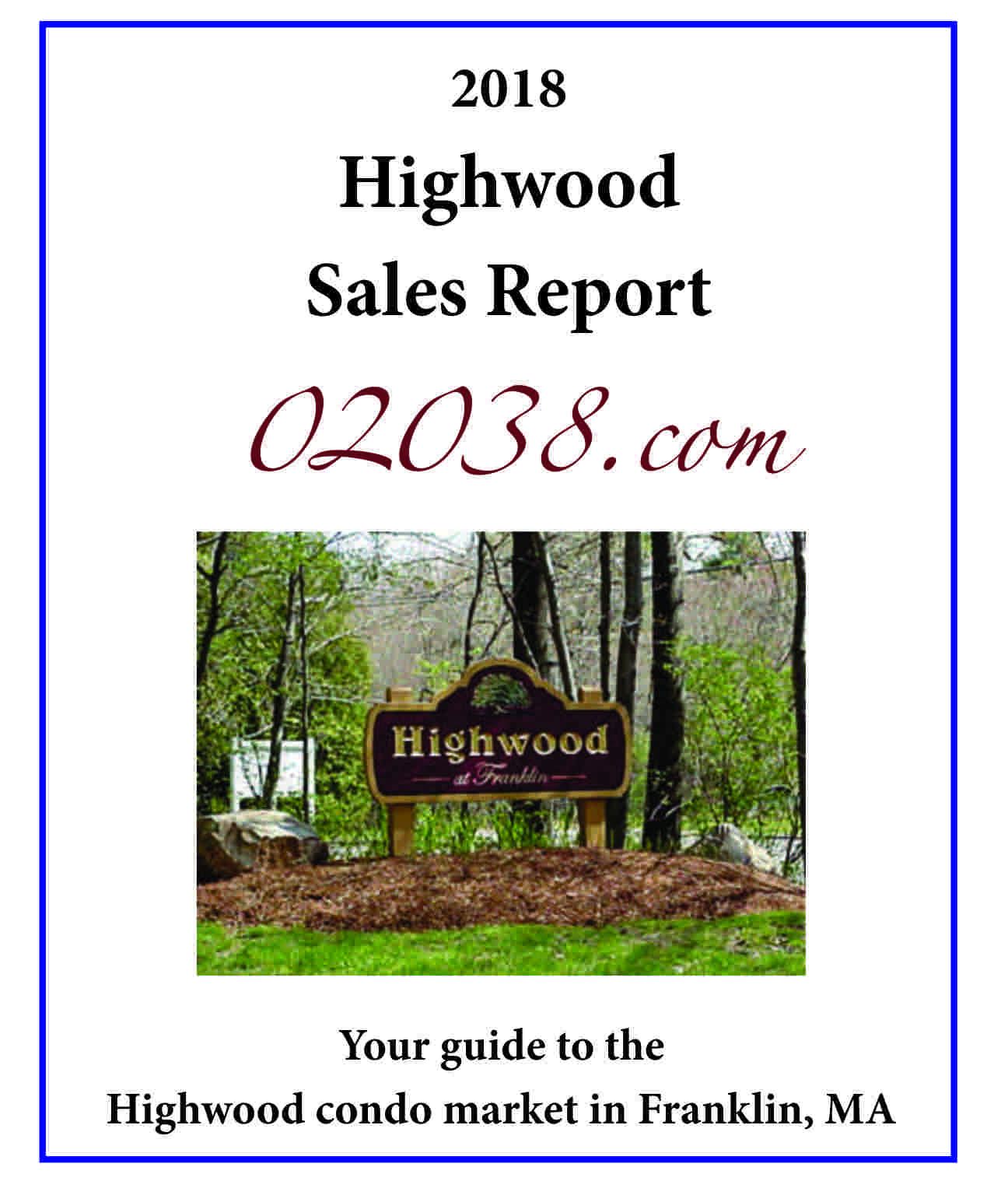 If you're thinking of buying or selling a unit at Highwood, contact Warren Reynolds. Warren has over twenty years experience helping buyers and sellers in the greater Franklin area – he's a great choice to help you achieve your real estate goals!
Copyright ©2019 02038.com