The seasonally adjusted Case-Shiller Boston Home Price Index, which has repeatedly hit all-time highs since 2016, keeps powering upwards.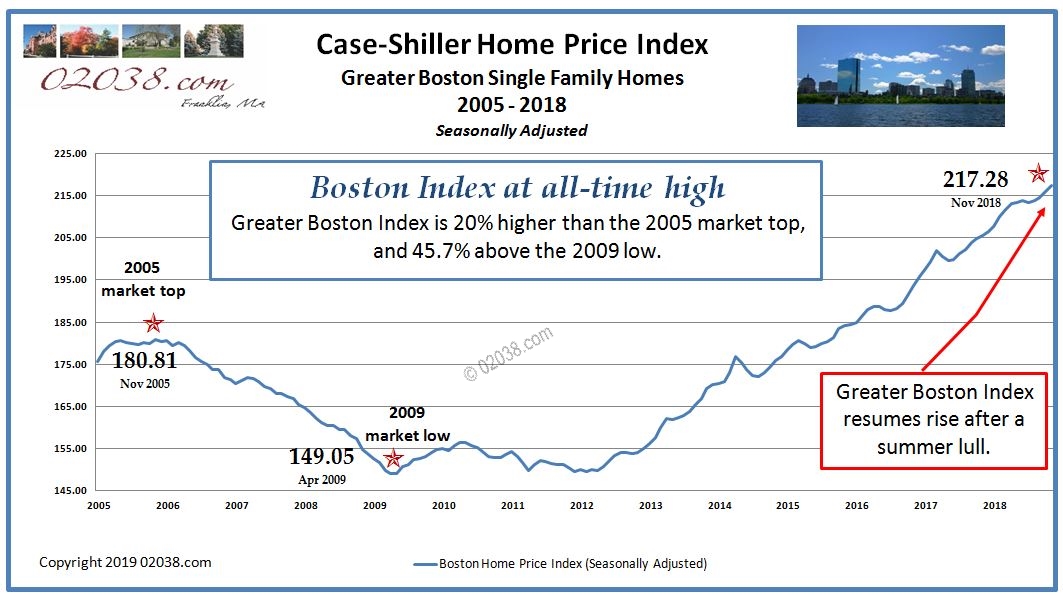 The latest reading of the benchmark Boston Index stands at 217.28, 20% above its 2005 prior market cycle high of 180.81. That's 45.7% above the Index's 2009 low of 149.05 set during the Great Recession. The rise in home prices in Massachusetts has been accompanied by an inadequate supply of homes for sale, which has gotten progressively worse every year since 2015.
Boston Globe cites huge home price run up in formerly depressed areas
It's no secret that the Massachusetts housing market has been on a broad upswing since 2012, with home prices rising relentlessly over the last seven years. A recent article in the The Boston Globe confirmed that the home price surge has materially impacted home values in many of the Bay State's most economically challenged communities.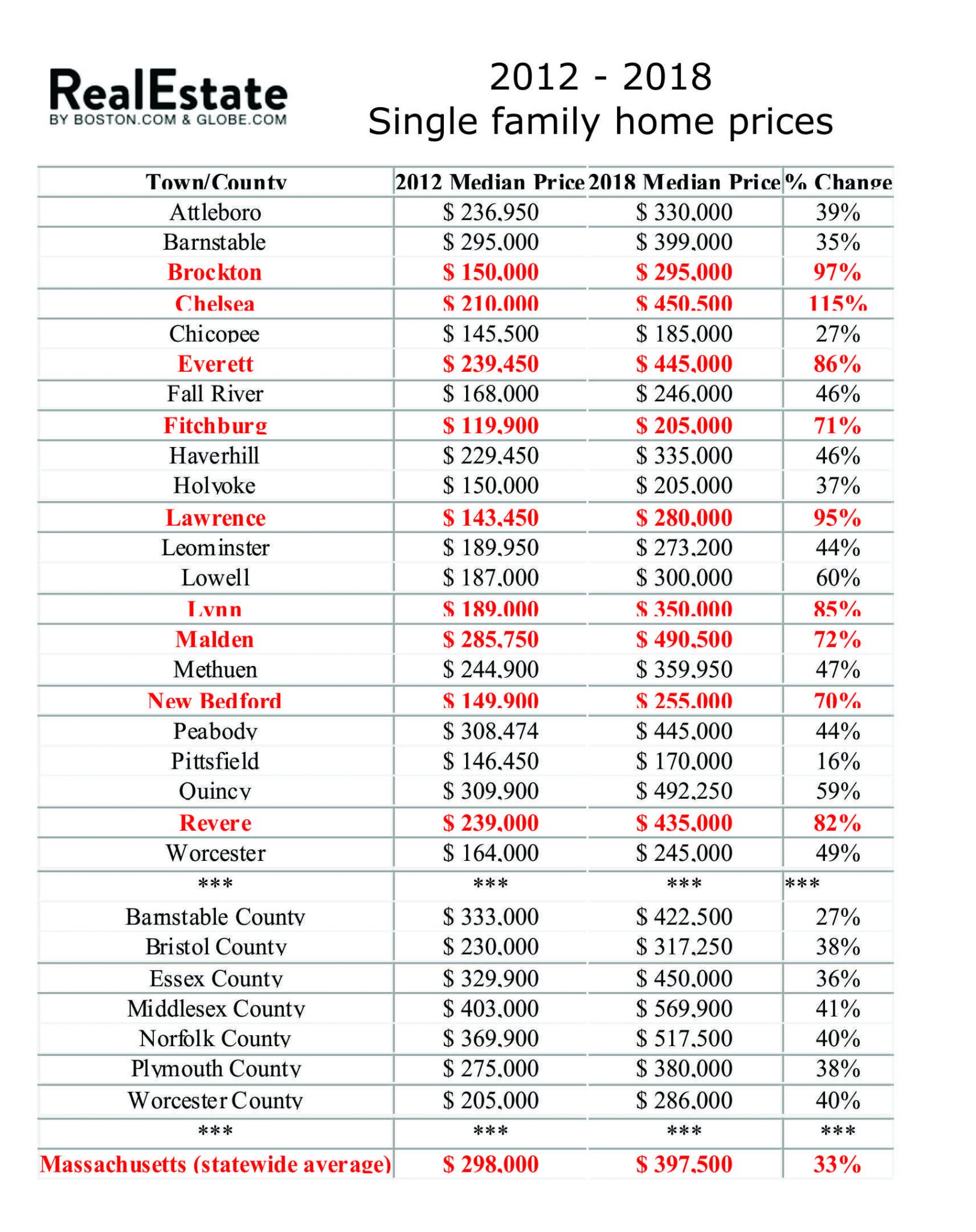 Citing statistics from the Massachusetts Association of Realtors, The Boston Globe reported that the median sale price of single family homes in Massachusetts increased 33 percent from 2012 to 2018. The Globe article went on to highlight the disproportionately greater increase in home values during those seven years in traditionally low income, former industrial cities such as Lowell, Lawrence and Lynn:
"But prices in Lawrence almost doubled in that time period, rising 95 percent; Lynn saw an 85 percent increase. Likewise, Brockton house prices have risen 97 percent since 2012, compared with 38 percent in Plymouth County."
Why the home price surge in old industrial cities?
What's behind the huge percentage increases in home prices in many of the former mill cities of Massachusetts? The Boston Globe points to two factors. First, home prices in these communities fell precipitously after the financial crisis of 2007 and the ensuing Great Recession. The median home sale price in these hard hit areas bottomed at such low levels that their rebound since 2012 has been amplified on a percentage basis.
According to The Boston Globe, the second cause of the current real estate renaissances underway in many previously depressed Massachusetts cities is affordability: these areas offer some of the last pockets of reasonably priced housing in Eastern Massachusetts.
Affordable housing may be the initial draw, but what is making people chose to live in what were some of the most down and out areas in Eastern MA is the advantages these cities offer to younger buyers: proximity to mass transit and walkable neighborhoods close to commercial uses, restaurants and bars.
What Massachusetts really needs is more housing
While it is encouraging to hear how buyers are fueling a real estate rebound in postindustrial cities like Brockton and Fitchburg, what all of Eastern Massachusetts sorely needs is new housing, and lots of it. Exclusionary zoning, frustratingly byzantine permitting rules, and a deeply entrenched "not in my back yard" aversion to new housing have killed the construction of affordable homes in Massachusetts for many years.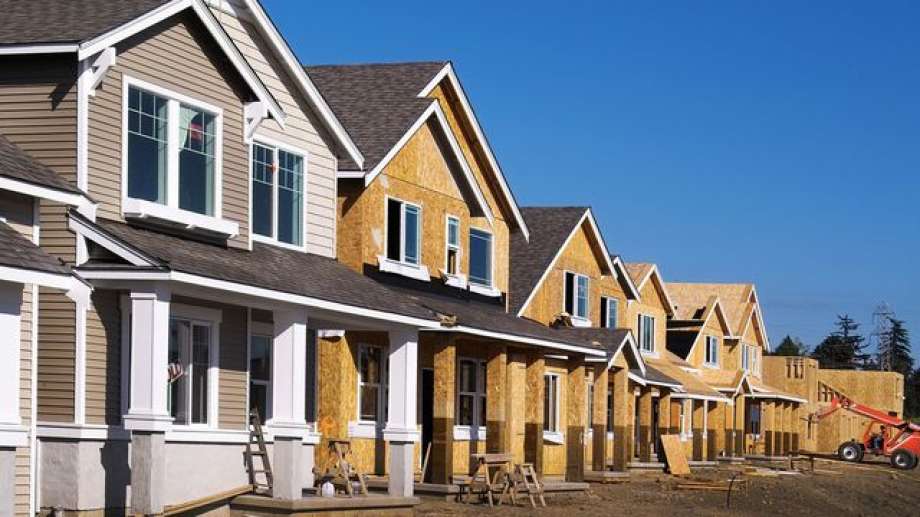 Calls for the easing of barriers to the construction of housing in Massachusetts are nothing new. These pleas and warnings have mostly fallen on deaf ears. But until the powers that be in the Commonwealth summon the political will to untangle the modern day Gordian Knot of laws and regulations that so severely restrict housing starts in Massachusetts, we will continue to have sky high home prices and a crushingly inadequate supply of homes for sale that endanger the future economic health of the Bay State.
Copyright ©2019 02038.com