ArtWeek 2019 gets underway in Franklin, MA on Friday, April 26 and ends on Sunday, May 5. It's part of the annual springtime celebration of the arts held across the Commonwealth of Massachusetts.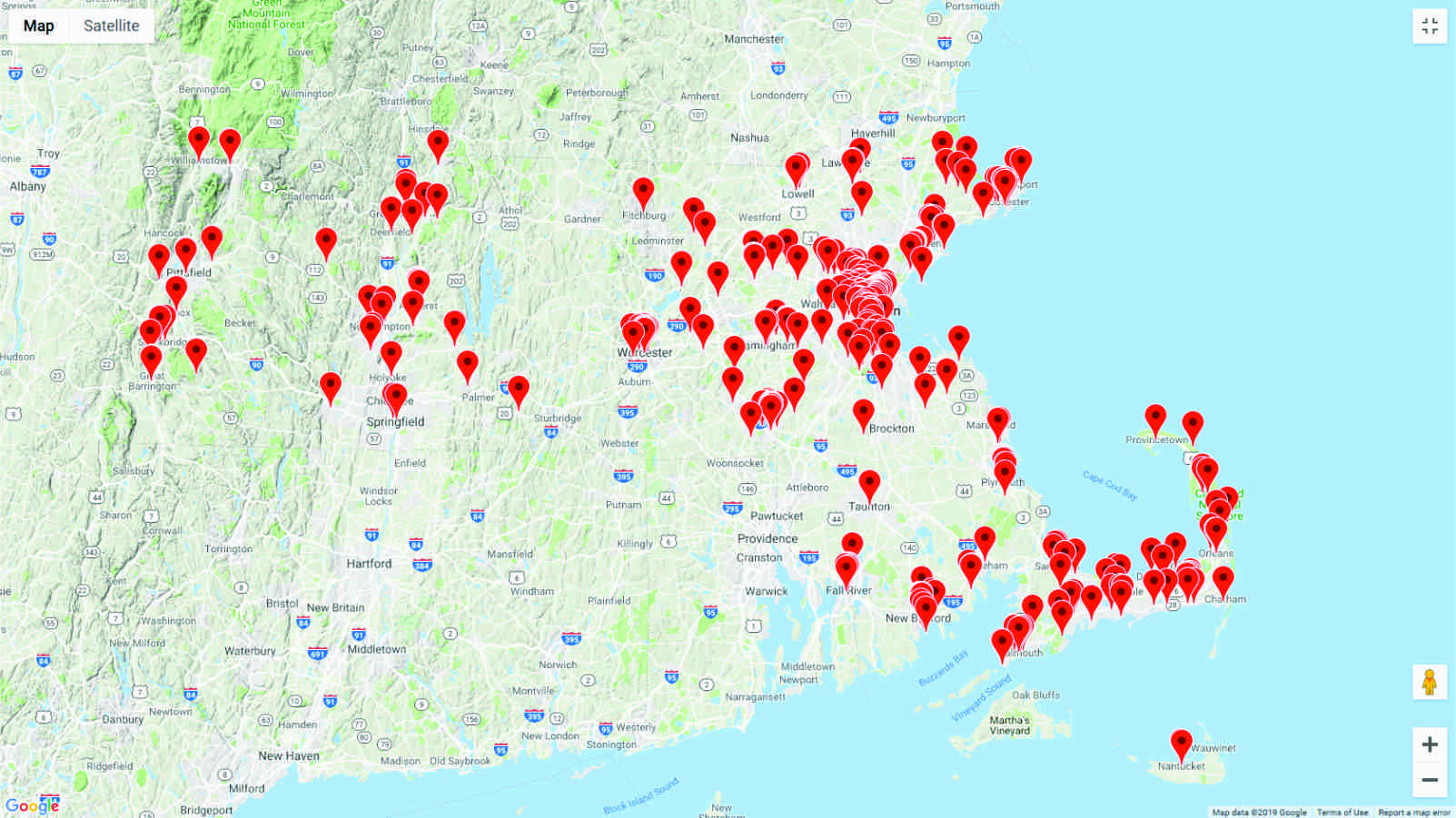 "ArtWeek" is something of a misnomer: over the years, it has grown into ten days of events, shows, and activities in many participating Massachusetts communities.
Franklin Cultural District site of many ArtWeek events

This will be the first ArtWeek in Franklin with The Franklin Cultural District officially in place.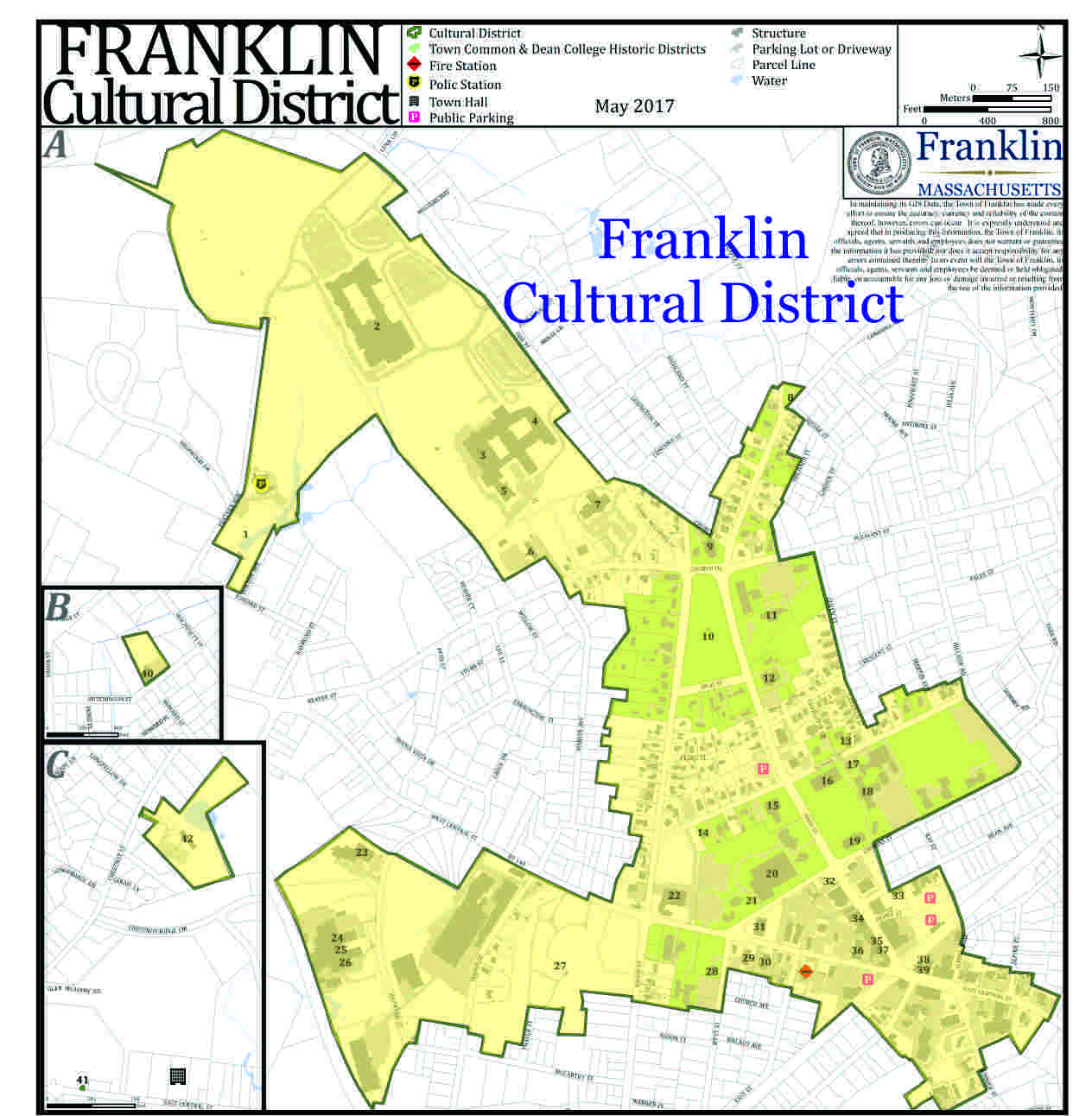 Full schedule of events
You can download the ten day schedule of ArtWeek events in Franklin via the hotlink at left or in the image below.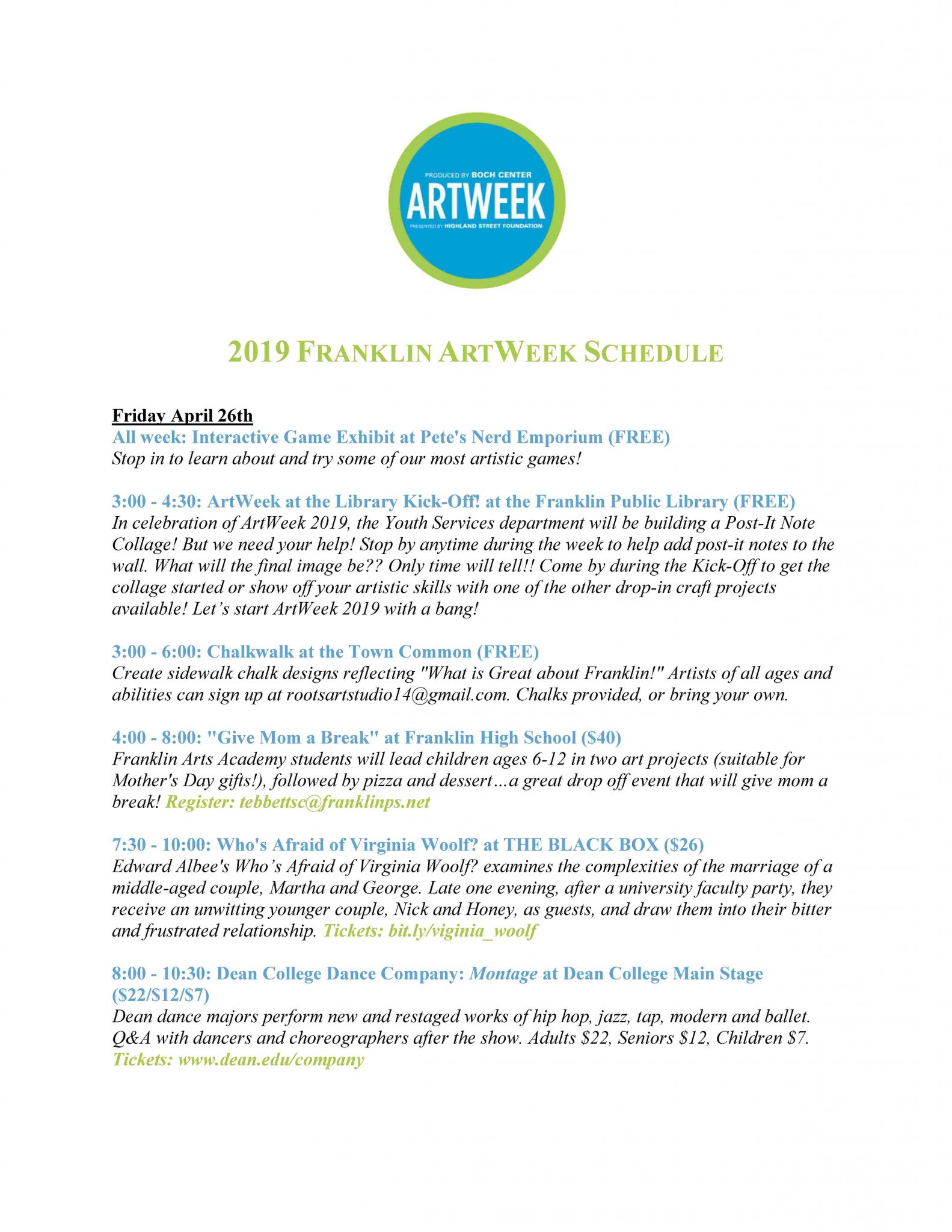 "Taste of ArtWeek" craft and food festival in Franklin Saturday, April 27
The first weekend of ArtWeek in Franklin, MA gets off to a fun start with live music, food, drink, and a craft fair this Saturday, April 27. It's called the "Taste of ArtWeek" and is a new event in town. You can access a comprehensive review of all the scheduled events for the Taste of Artweek here or in the hotlink embedded in the image below.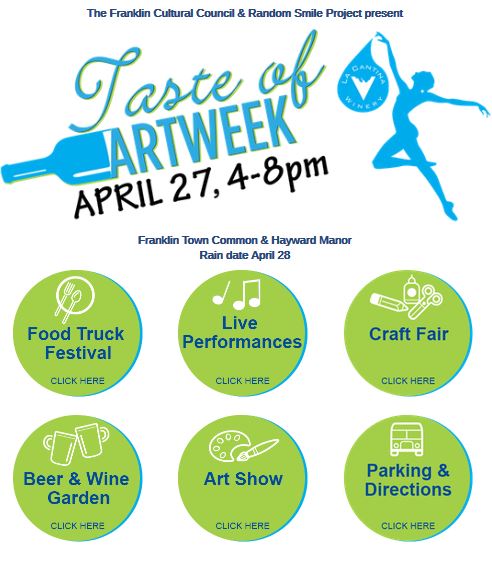 This new event in Franklin runs from 4 PM to 8 PM on Saturday, and it will be held at the Franklin Town Common and the adjacent Hayward Manor.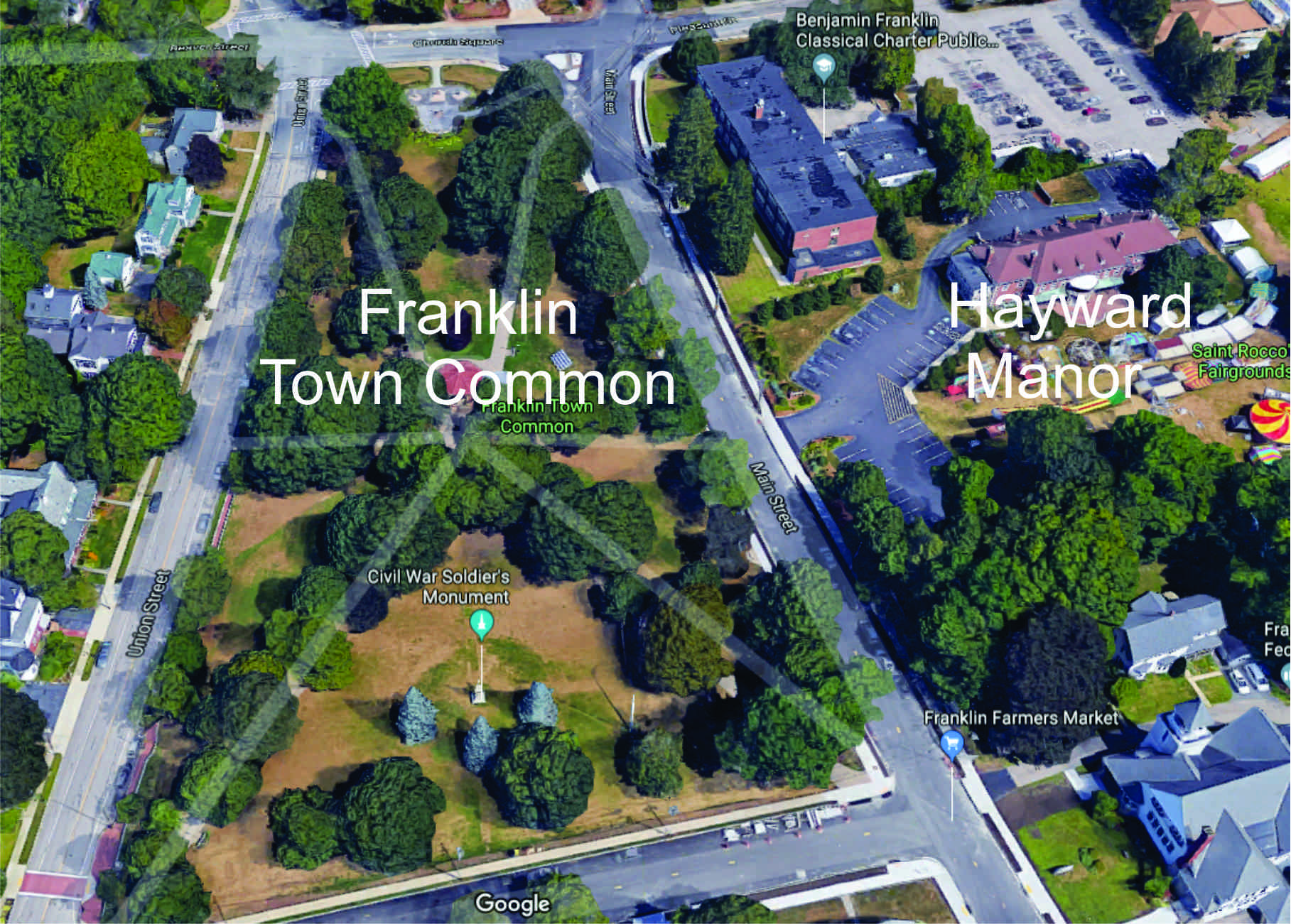 It's a grand opportunity to get outside, see and be seen, meet local crafters, and have a good time enjoying the warmer weather! You'll be able to inspect and buy a variety of handmade crafts, decorations, jewelry, and artwork. There will be a juried crafts exhibition, food trucks, and a beer garden. (Wine will also be available for purchase.)
Purchase tickets on-line
You can purchase tickets for use at the food trucks and the beer garden on-line here or by following the hotlink in the image below.

Taste of Artweek supports good causes
The Taste of ArtWeek proceeds will benefit both the Random Smile Project charity and the Franklin Cultural Council.

If you can't attend the Taste of Artweek event, you can make a donation to Random Smile here. And you can contact the FCC here to get involved in this important support for the arts and culture in Franklin, Massachusetts.
Here's hoping the Taste of ArtWeek is a big success and becomes an annual event in town!
Copyright ©2019 02038.com