An extraordinary combination of record-high home prices, a strong local economy, and extremely low mortgage rates makes now the perfect time to move to a better place to call home.
Mortgage interest rates collapse thirty percent as Massachusetts economy booms
After peaking at approximately 5% in November of 2018, the average interest rate for 30-year fixed mortgages abruptly reversed course at year's end and embarked on what became an historic plunge in 2019.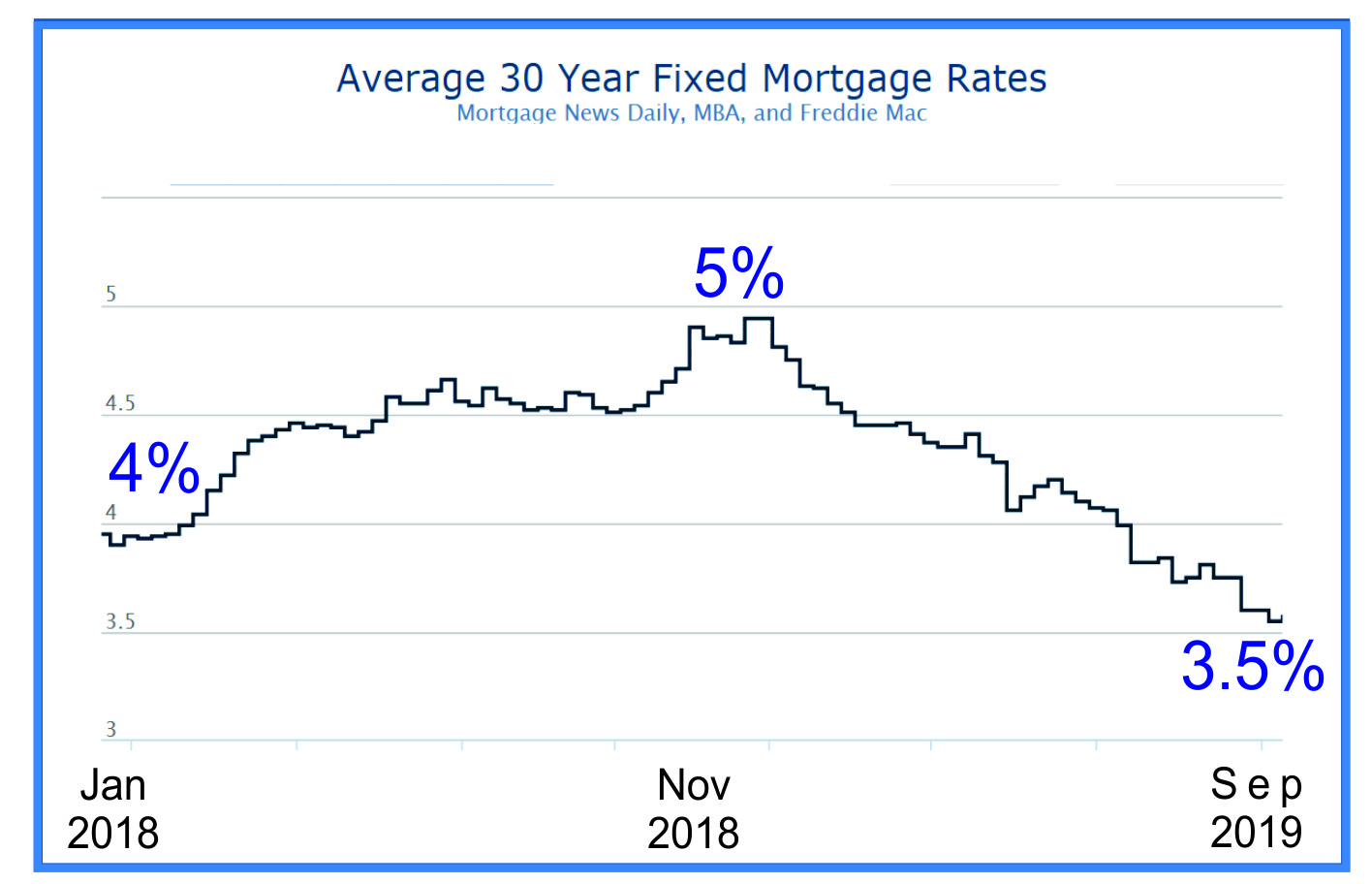 By this September, the average interest rate for 30-year fixed mortgages was at an astoundingly low 3.5%. That's a 30% drop in mortgage borrowing costs from late last year – a boon for home buyers and sellers alike!
Rates drop while local economy booms
What makes the drop in mortgage interest rates over the last ten months so extraordinary is that the decline took place against a backdrop of a healthy national and local economy. Economic conditions in Massachusetts, after a string of strong years since 2016, have been particularly robust in 2019.
The Massachusetts economy ranked as the third best in the country in a recent survey published by WalletHub.
All-time high home prices
The strong Massachusetts economy and low mortgage rates helped send MA home prices to all-time highs by mid-year.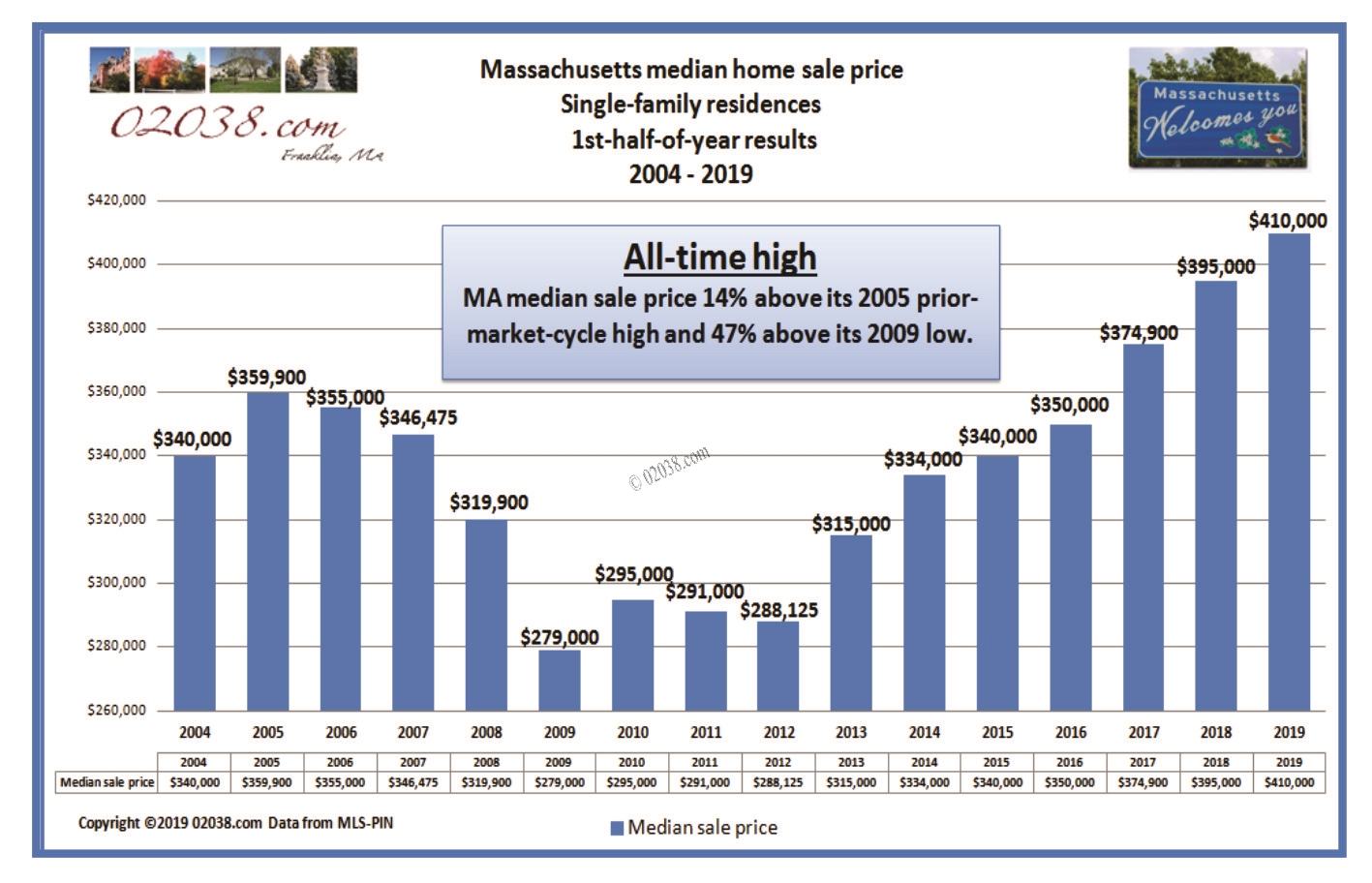 The median sale price of homes in Massachusetts is now a whopping 47% above where it was back in 2009!
What this means for home sellers
Prospective home sellers in Massachusetts have hit a literal trifecta of market conditions: a thriving economy, near-historic-low mortgage rates, and record-high home prices. If your current home no longer suits your long-term needs, the current market presents a once-in-a-generation opportunity to sell and move to a better place to call home!
Home buyers benefit, too
Today's ultra-low mortgage rates mean the effective cost of owning a home has dropped significantly since late last year. And with the Massachusetts economy producing so many high-paying new jobs, the outlook for solid long-term career prospects looks good.
So seize the opportunity to lock in a very attractive mortgage rate by buying a home this fall. You may be very glad next spring that you did not wait!
If you're looking for a community in which to put down roots, Franklin, MA deserves your careful consideration.
Copyright ©2019 02038.com