Setting the right asking price for your home is probably the most important opportunity you'll have to help assure the success of your sale.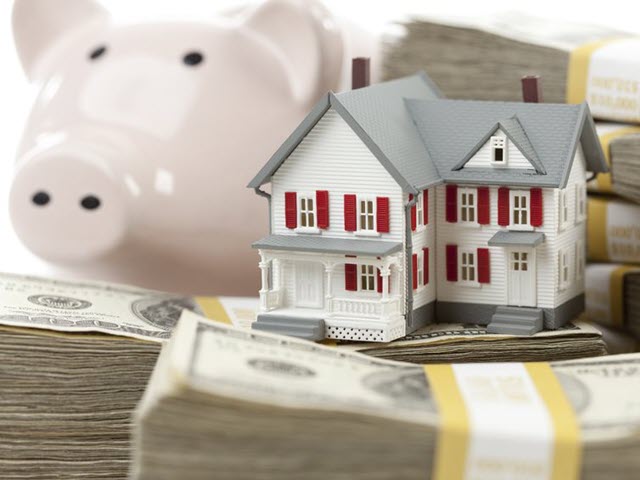 Many prospective home sellers think that the greatest risk they face is under-pricing their property. The desire to avoid asking too little for your home is very understandable. After all, no one wants to leave money on the closing table! Most sellers who want to set a high asking price take the fallback position that 'we can always reduce our price later if the home doesn't sell'.
The problem with pricing high
What most home sellers fail to appreciate is the detrimental effect of over-pricing. Your home's asking price will be one of the first things buyers notice about your listing. The right asking price will be a magnet, attracting buyers – and offers – quickly. But set your price too high and the asking price becomes a major deterrent to the appeal of the offering.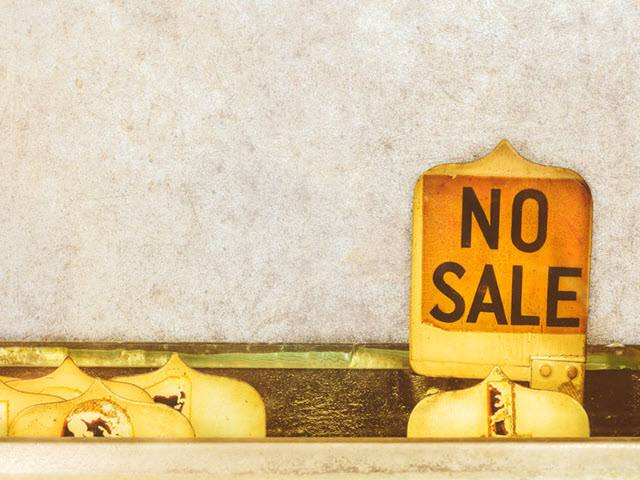 An over-priced home will sit unsold for weeks or even months. Homes that linger on the market suffer what is called "market age" and take on a taint in the eyes of many buyers. These homes often end up selling for less than they could have gotten had they been priced correctly from the start. So you can end up selling for LESS by pricing high in a misguided attempt to sell for more!
Proper pricing is more art than science
Unfortunately, it can be a challenge to accurately forecast the selling price of a home.  Every home's market value is affected by a wide range of variables. Location, lot topography, house style, floor plan, physical condition and the degree of updating are just some of the factors that influence property values up or down.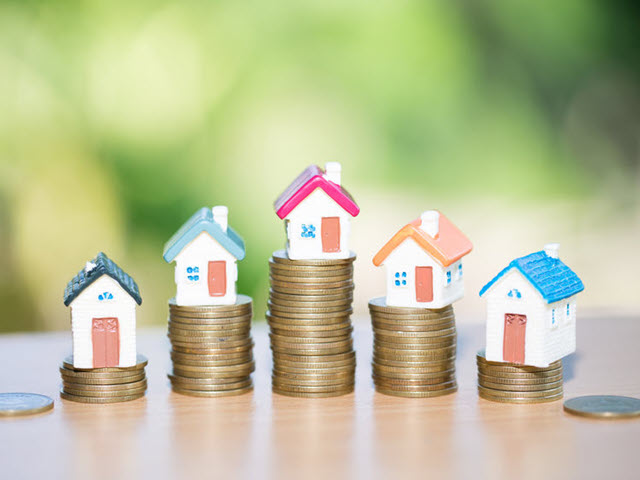 But the factors affecting a home's value often differ, both in nature and by degree, from property to property. Even within the same neighborhood, one home's value can be influenced significantly differently from that of another home just up the street. That makes it hard to easily forecast market value!
Are home-valuation websites a solution?
With all the data available online now about homes and home sales, you might think computer science would have supplied the means by which to reliably forecast the market value of a home. After all, computers and algorithms revolutionized the stock market decades ago; most trading on Wall Street today is done by computer programs. So why not real estate?
The value range fudge factor
There certainly are a lot of websites that churn out instant home value estimates. Just understand that while these home-value-estimation websites use algorithms to produce attractive, official-looking quotes, often the prices can be way off.  And most of these online estimates come with a lot of wiggle room in the form of a "value range".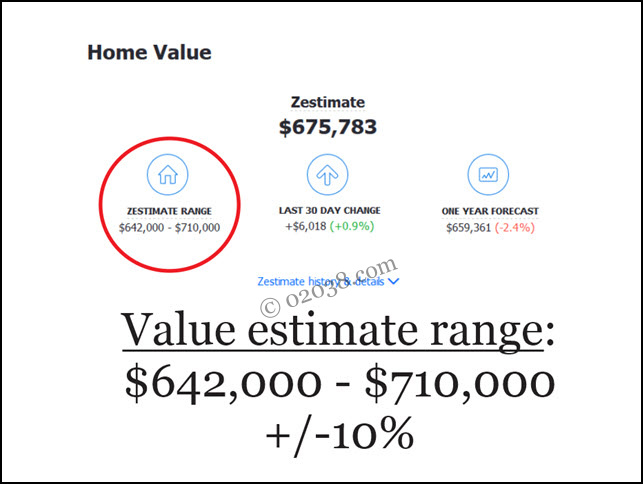 The above estimate is from a very well-known website. The price quote of $675,783 seems quite precise and individualized. (No rounding here!) But if you look closely, there is that pesky value range off to the left side of the quote. That's a ten percent range of value – there's quite a lot leeway in that price quote!
The suburban Massachusetts housing stock challenge to the algorithms
The potential for inaccuracies with online value estimates increases when your home is in the suburbs of Massachusetts. The home-valuation algorithms do best when analyzing large tracts of roughly similar homes built all approximately in the same time period. With a fairly homogeneous housing stock to analyze, the algorithms are comparing "apples to apples", yielding more reliable estimates.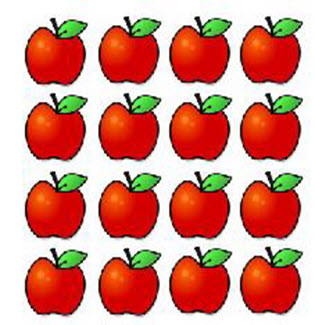 Suburban Massachusetts, on the other hand, consists of mostly small neighborhoods built over time by quite a variety of builders, interspersed with much older homes.  There is generally a great deal of diversity of home styles, sizes and ages within any given radius around just about every address in suburban Massachusetts.  This makes online home valuations much less reliable. The algorithms have trouble dealing with home sales data involving such wildly differing properties so near to the home being valued.
The bottom line with online home value estimates: they can be useful as a starting point, but they can have severe limitations. You need a better way to know what your home might realistically fetch on the broader market before you set your asking price.
The best way to identify the right asking price for your home
A real estate agent who knows the local housing market and your home remains the best path to proper pricing.  The agent will learn all about your property and will be able to key-in on the nuances that affect what buyers will pay for the home .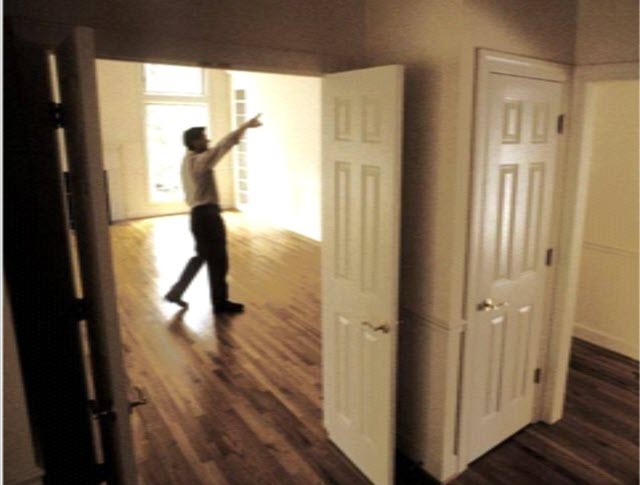 Contact Warren Reynolds to get his take on what your home is worth on the current market. He'll carefully factor in all the unique features and benefits your home offers, important considerations a computer program may miss. Warren's a highly creative, skilled agent who will devise strategies to substantially increase the selling price of your property. No website can do that! Give Warren a call or text at 508-561-6259 for your no-cost, no-obligation Home Value Report!
Copyright ©02038.com