This is the second in a series of articles on buying a condominium in the Commonwealth of Massachusetts written by attorney and real estate broker Warren Reynolds. These articles are written to help give you the information and context you need to make a better purchase decision. Please understand that if you are buying outside of Massachusetts, applicable laws and practices may differ from those discussed herein, so seek legal advice before buying any real estate.
Part 2: When a duplex home is not a condo
A duplex can be a condo, and a condo can be a duplex, but not all duplexes are condominiums! It may seem a bit confusing, but it's an important distinction that home buyers should keep in mind when looking at duplex homes in Massachusetts.
Duplex homes common in MA
The "duplex" is a popular style of housing in Massachusetts. A duplex consists of two dwelling units that are attached to each other. Typically, the units are side by side, but sometimes they are stacked one on top the other. (Three attached units are called "triplexes".)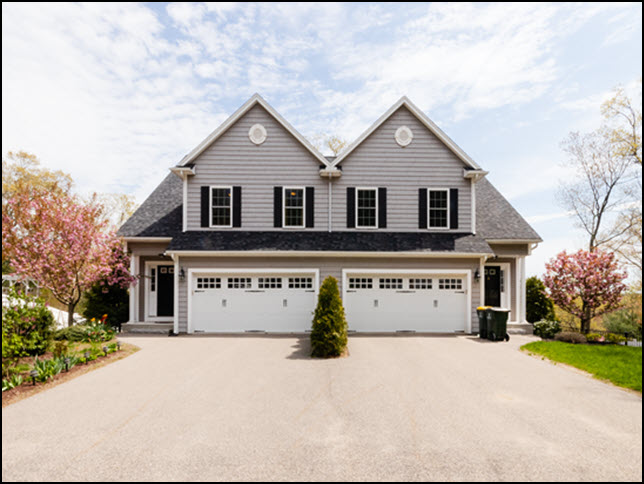 Duplexes can exist in neighborhoods of other types of homes.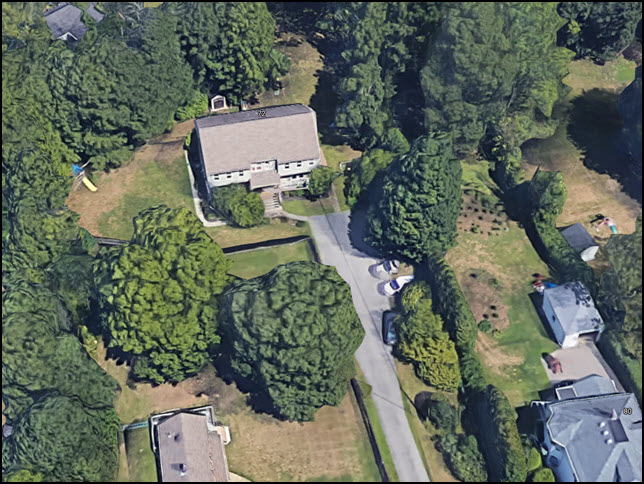 And you'll also find large neighborhoods in Massachusetts comprised entirely of duplex homes.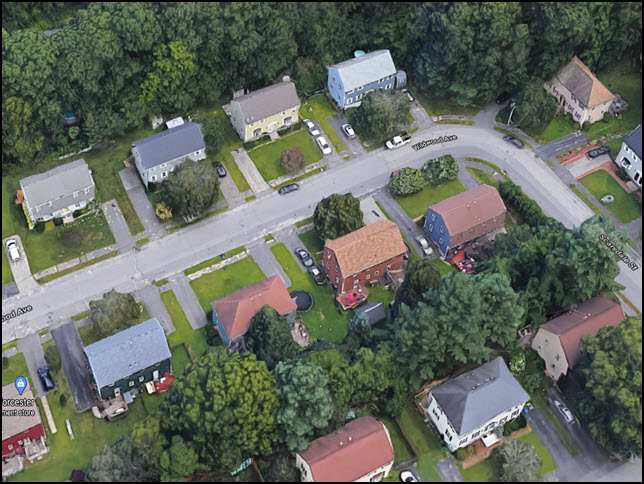 Not all duplexes are condominiums
Many duplexes for sale in Massachusetts are part of a condominium association. Duplex condo associations come in many different sizes. Sometime an entire neighborhood of duplexes form one association. At the other extreme, the condo association is comprised of just one duplex building containing the two dwelling units. No matter how many duplex units are in an association, because they are condos, they'll will be governed by the condo association documents and likely will have monthly condo fees.
But in Massachusetts you'll also find duplex homes that are not condos: they look exactly like duplexes that are condos, but these duplexes are not part of a condo association. "Non-condo duplexes" typically have no monthly fees, which makes them very popular with first-time home buyers. But many buyers are unaware upfront that the non-condo duplex unit they are considering buying is not a condo, and can fail to appreciate the downsides of owning an attached dwelling that lacks the protections of a condo association.
The potential risks for the buyers of non-condo duplex homes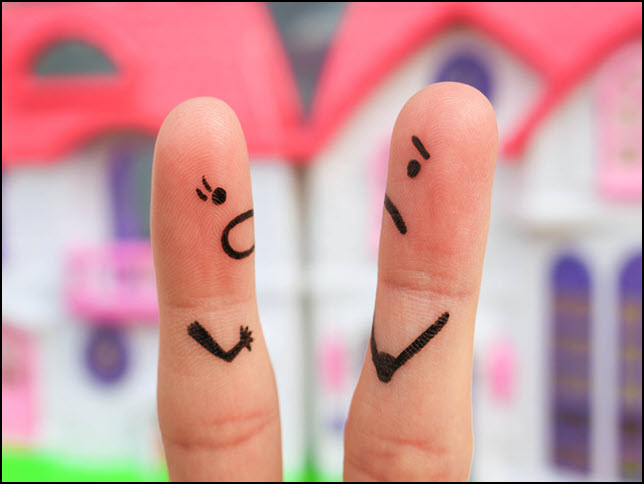 Non-condo duplexes lack the protections that come with being part of a condominium association. There are no rules and regulations in place addressing the many issues and disputes that can arise with congregate housing. And there are no mechanisms governing when and how exterior maintenance and repairs are performed . . . and paid for. It can lead to real problems!
The following video explains the "traps for the unwary" lurking for buyers of non-condo duplexes:
Non-condo duplexes are marketed like condos
The misunderstandings buyers often encounter with non-condo duplexes stems partly from the fact that these duplexes look like condos. And buyer confusion often is furthered by the way non-condo duplexes are marketed on the Multiple Listing Service: non-condo duplexes are grouped together with condominiums on the MLS!
The largest MLS in Massachusetts is called MLS-PIN. It has three main categories of homes for sale: single-family, multi-family and condominiums. Non-condo duplexes don't fit cleanly into any of these three categories. (They aren't single-family homes because they are attached. They aren't multi-family homes because, most frequently, only one of the two units is sold at a time. And they aren't condominiums because they aren't in a condo association.)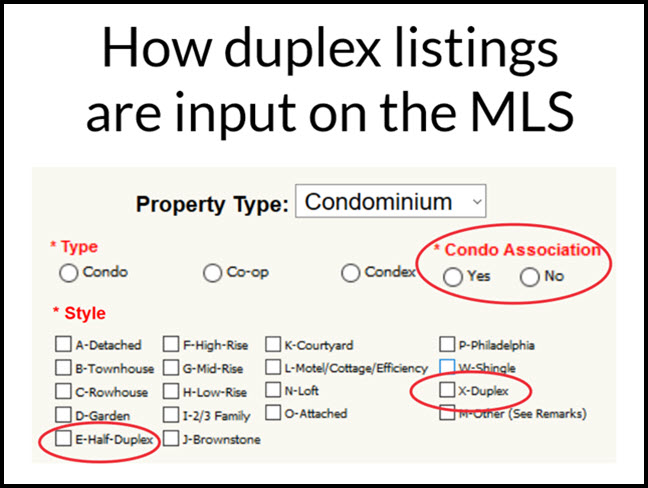 MLS-PIN has made the decision to lump non-condo duplex listings into their condo listing category. MLS-PIN gives the listing agent the option to state "Yes" or "No" regarding whether there is a condo association in place.
The result of this is that on all real estate websites, including Realtor.com, Zillow, and Trulia, all duplexes appear as "condos", even if there is no condo association in place at the particular duplex for sale. It's a recipe for confusion among home buyers.
When buying a duplex, ask early if there is a condo association
Knowledge is power. Before getting interested in any duplex home, buyers are best advised to ask the listing agent whether the duplex home has a condo association in place. Knowing what you're getting into is the first step toward protecting yourself in your home purchase.
Next on the agenda, why you should review the condo docs and financials
Next in our series on condo buying in Massachusetts is the importance of performing a review of the condominium's documents and financial statements.

Follow the hotlink in the image above or at right to learn why your condo purchase due diligence should include a close look at "condo docs and financials" – before you buy!
Ask Warren Reynolds
Have questions about buying or selling a condominium in Massachusetts? Use the form below to contact Warren Reynolds. With over twenty years experience in MA real estate sales, Warren has the knowledge and experience to help you!
(All Warren asks is that if you are already committed to working with another real estate agent to please have that agent answer your questions.)
Copyright ©02038.com