Electric Youth is just one example of the impressive talent nurtured and showcased by the Franklin Performing Arts Company (FPAC) in Franklin, MA.   Electric Youth is a traveling ensemble of 14 to 18 years-old members of the FPAC.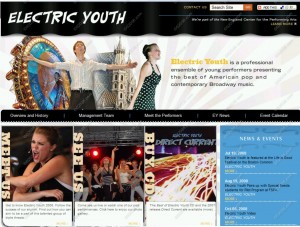 Electric Youth maintains a broad and deep repertoire; including rock, Broadway hits, and American pop music.  Members of Electric Youth perform locally in Franklin, MA and other Massachusetts venues. They also travel abroad, having recently finished their seventh European tour.  The 2008 tour included performances in a variety of indoor and outdoor venues in Italy, Austria, and Slovenia.  The 2008 tour concluded in July 2008 at an outdoor performance at Italy's Lake Como.
Bravo, Electric Youth!