Pisani Field is located on Peck Street near the corner of Winter Street in Franklin, MA. Sited on just over 3.5 acres, the recreation area contains two baseball fields.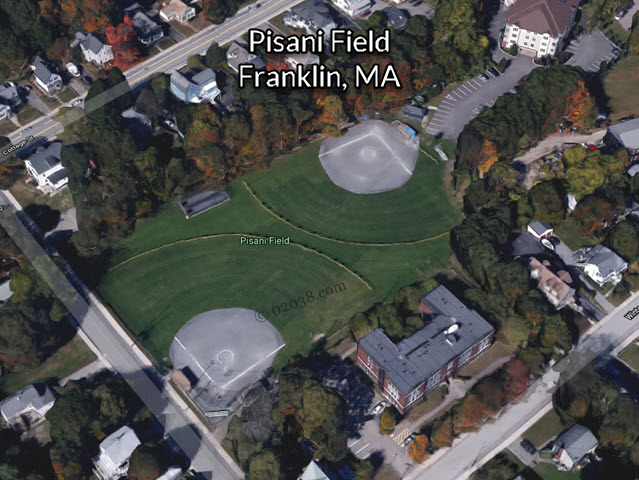 This recreation area used to be called Theron Metcalf Field. The land sits behind what used to be Theron Metcalf School. (The former school building was converted into apartment units owned by the Franklin Housing Authority.)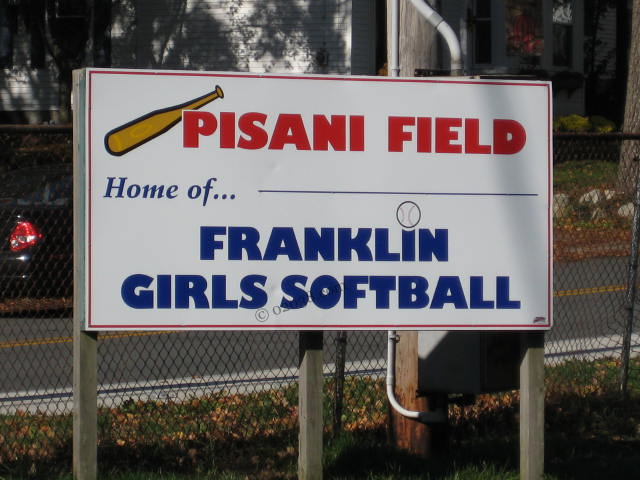 The Franklin Girls' Softball Association uses Pisani Field for their games.
Copyright © 02038.com