In 2007, a $5 million federal grant funded the installation of new decorative street lamps, brick crosswalks and new trees in the Franklin, MA downtown area.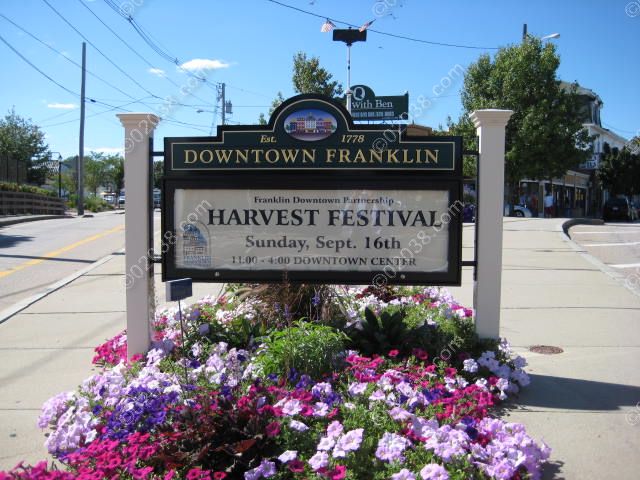 Particular attention was given to the reconstruction of Union Street which was widened and resurfaced.  The downtown streetscape was vastly improved with brick crosswalks, new curbing, new street lights
A state grant of $50,000 paid for the attractive municipal signs you see around town.
Copyright ©2009 02038.com