Despite suffering from many of the adverse economic influences that have plagued "Main Street" America over the last 3 decades, the downtown area of Franklin, MA has a number of special strengths that are contributing not only to its survival but also to its early 21st Century renaissance.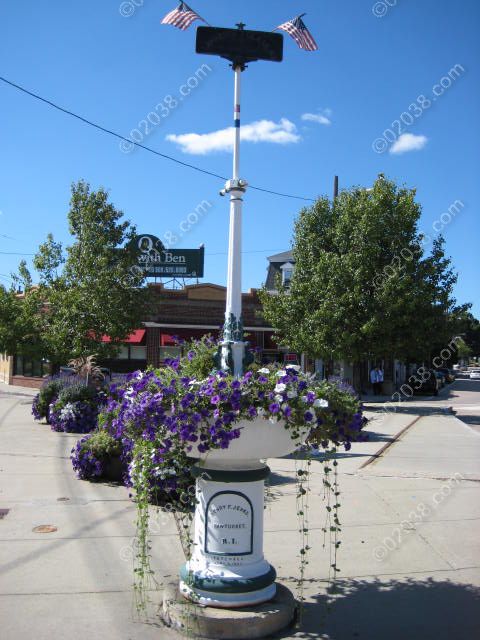 Dean Collegebrings approximately 1000 students to the downtown area during every the academic year.   Dean students, faculty and staff bring important spending to downtown Franklin, supporting the various restaurants, pubs and eateries that thrive downtown. 
The downtown commuter rail station in Franklin, MA also generates daily pedestrian traffic for  Franklin's town center.  
The presence of the downtown commuter rail station figured significantly in the decision of a private developer to commit millions of dollars to the Franklin Center Commons, a mixed use condominium/retail project well under way in the center of Franklin.
The latter half of the first decade of the 2000s saw millions of dollars of public investment being made in downtown Franklin, MA aimed at sparking a downtown renewal.
Franklin's downtown  is also materially helped by the Franklin Downtown Partnership, an advocacy and support organization which works to support the downtown.
Click here to see what Family Circle Magazine has to say about Franklin, MA.
Copyright ©2009 02038.com