Helen Keller Elementary School
The Helen Keller Elementary School is located at 500 Lincoln Street in Franklin, MA. It shares a campus with the adjoining Annie Sullivan Middle School.
Keller video tour
Keller Elementary is the town's newest primary school. I have had the pleasure of having both of my sons attend the Keller School. The faculty and staff are caring and kind while the education my boys have received at Keller has been superlative! The video below gives you a tour of the classrooms and other important features of the Keller school campus:
Homes for sale in Helen Keller school district
Above are all the single family homes currently available in the Keller district. (Note that at times you may see a home or two in the display above that is not in the Keller district. This is due to a coding error in the listing feed from the MLS system.)
Learn more about Keller Elementary

The Keller Elementary School website is a great source of information about the school:

Another trusted provider of data about the school is the state Department of Elementary and Secondary Education (DESE).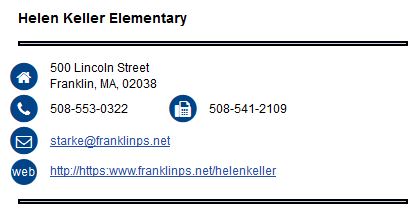 The DESE profile for the Keller School will give you an in-depth analysis of how the school is performing. Keller students did well on the latest round of standardized testing conducted by the DESE.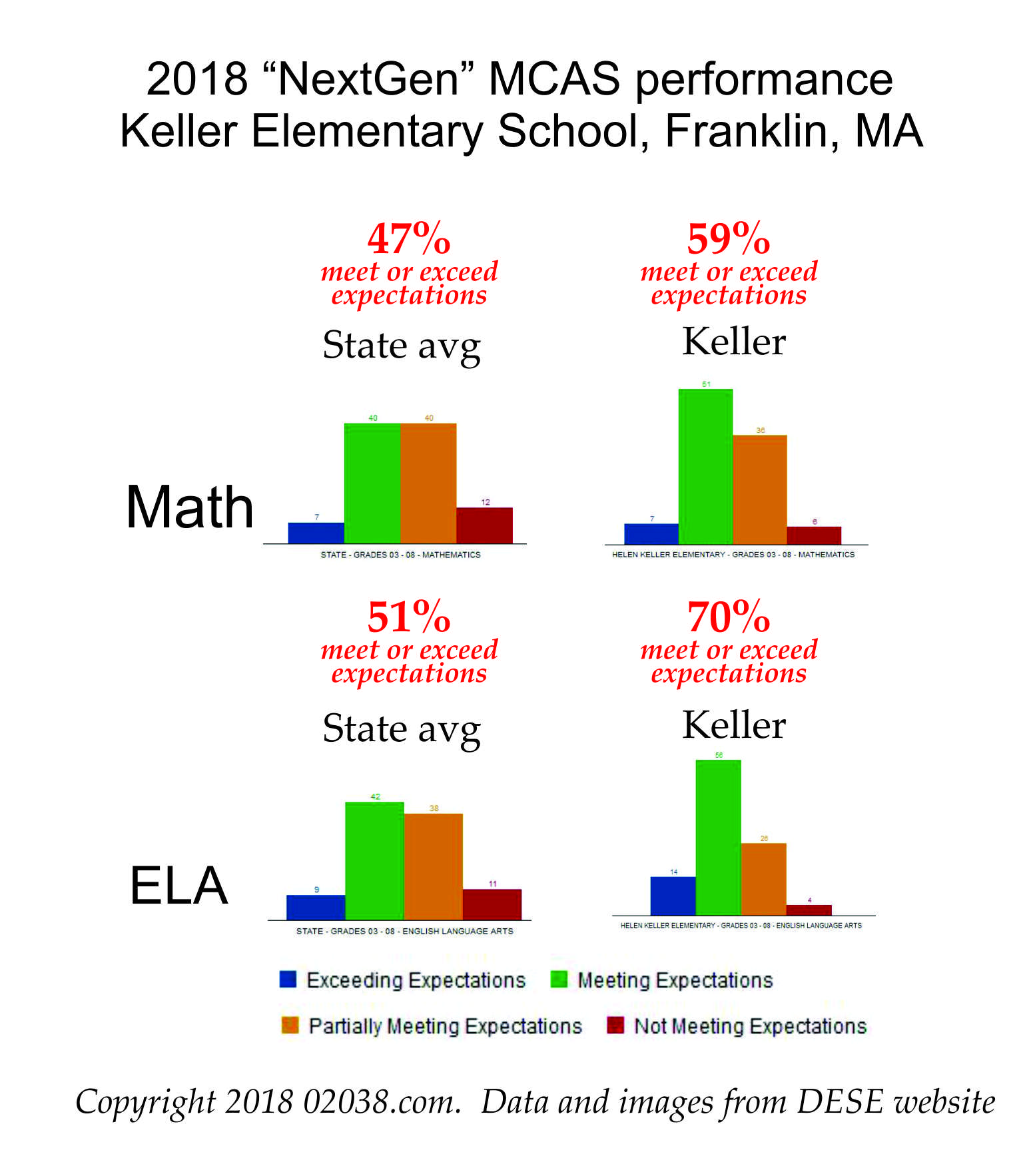 Keller students by far outperformed the state average on both Math and English Language Arts tests.
Read the posts below to get a better feel for the Keller School community. Contact Warren Reynolds with any questions about Keller and living in Franklin, Massachusetts!
Copyright 02038.com