With the Case-Shiller Home Price Index for Boston at all-time highs as 2016 got underway, the stage was set for robust home sales in Massachusetts during the first quarter of the year.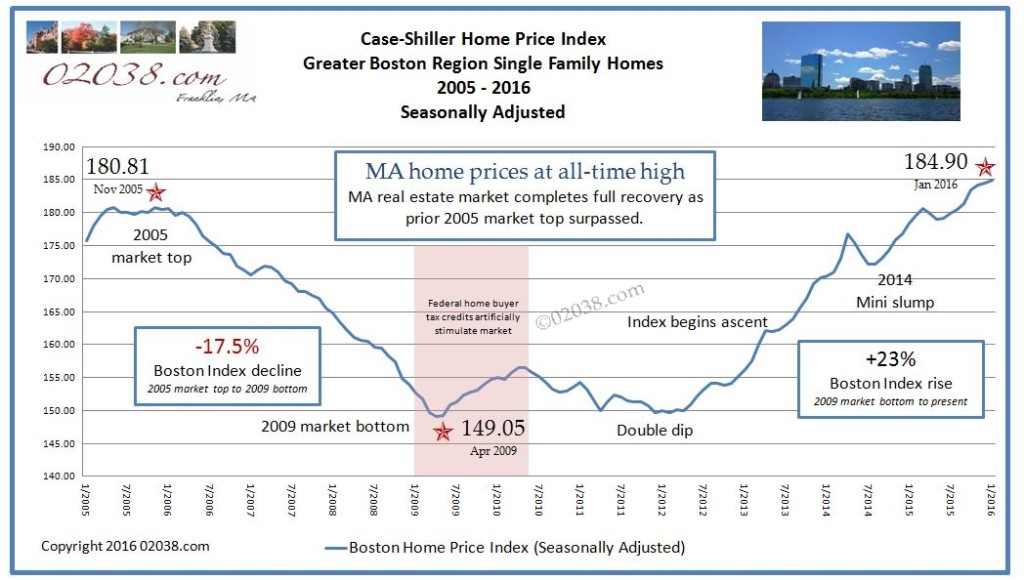 We got strong home sales in spades!  First quarter 2016 stats show home sales volume up 23% over last year's first quarter.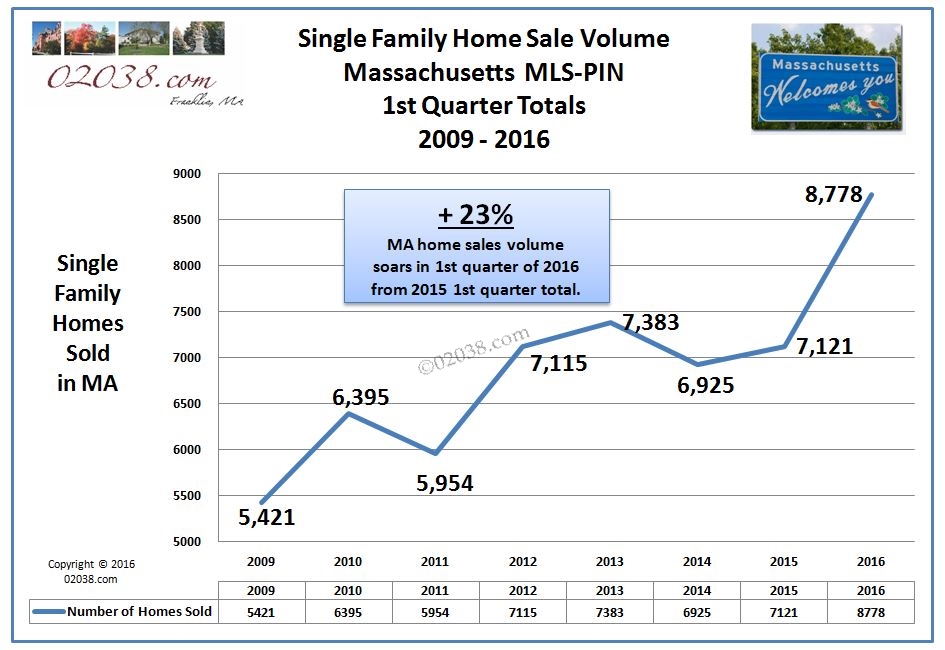 Brisk demand for homes, especially in Greater Boston and the eastern half of the Bay State, drove sales volume skyward.  The surge in home sales during the first quarter of 2016 came on top of record home sales volume for all of 2015.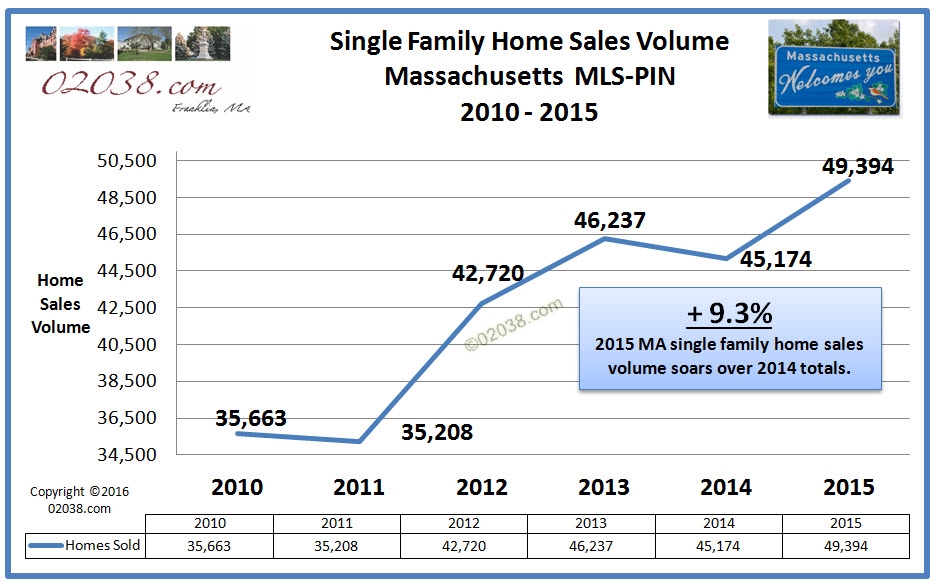 Low housing inventory driving buyers to I-495 region
For the last several years, the Greater Boston housing market has been dealing with a pronounced lack of homes to buy in Metro Boston.  Scarcity drove home prices ever higher, pushing home buyers further west of Boston in search of available homes they could afford.  By 2015, the housing scarcity had become severe as far west as the I-495 belt.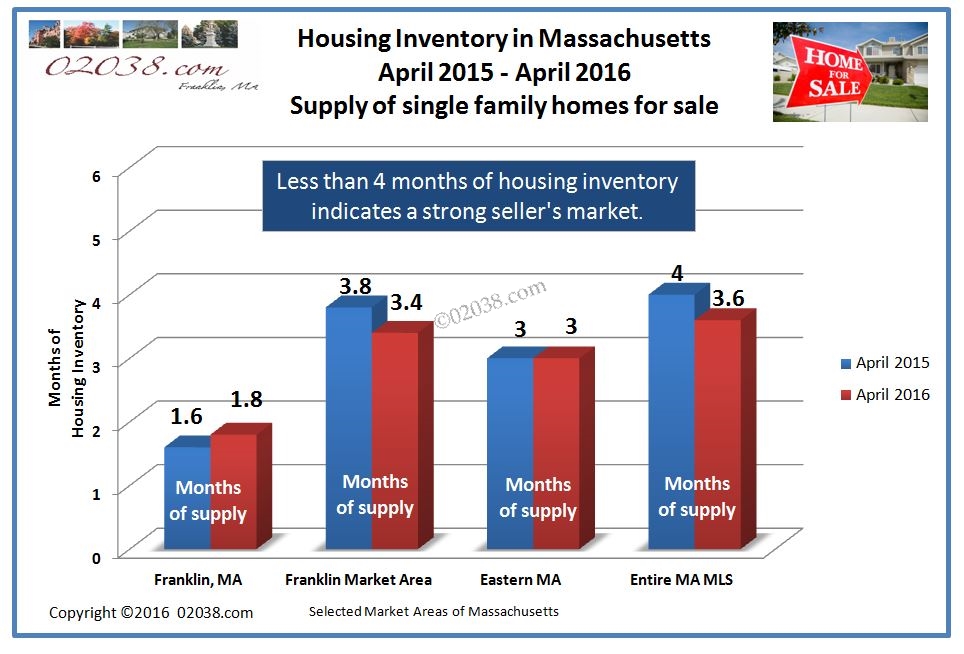 As you can see in the chart above, all of eastern Massachusetts is a low housing inventory market.  This scarcity may make it easier to sell a home, but home sellers still have to price properly to find a buyer.  There are listings in almost every town up and down I-495 that have set their asking prices way too high and have sat unsold this spring as other homes that were priced to market entered the market and sold around them.  Contact Warren Reynolds for help determining the right price to ask for your property!
The current scant supply of homes is especially challenging for home owners who want to sell their current MA home and buy back into the Massachusetts market.  It is very hard to find a good home in the town you want to live in while you hold onto a buyer for your current home who will give you time to secure your next residence.  That's where a skilled real estate agent like Warren Reynolds comes in very handy – give Warren a call at 508-561-6259 to discuss the smart strategy for protecting your contractual rights while you market one home and seek to buy another in today's demanding market!
Copyright ©2016 02038.com