Boston Magazine recently ranked the Franklin Public School District in the Top 40 of all public schools in Greater Boston!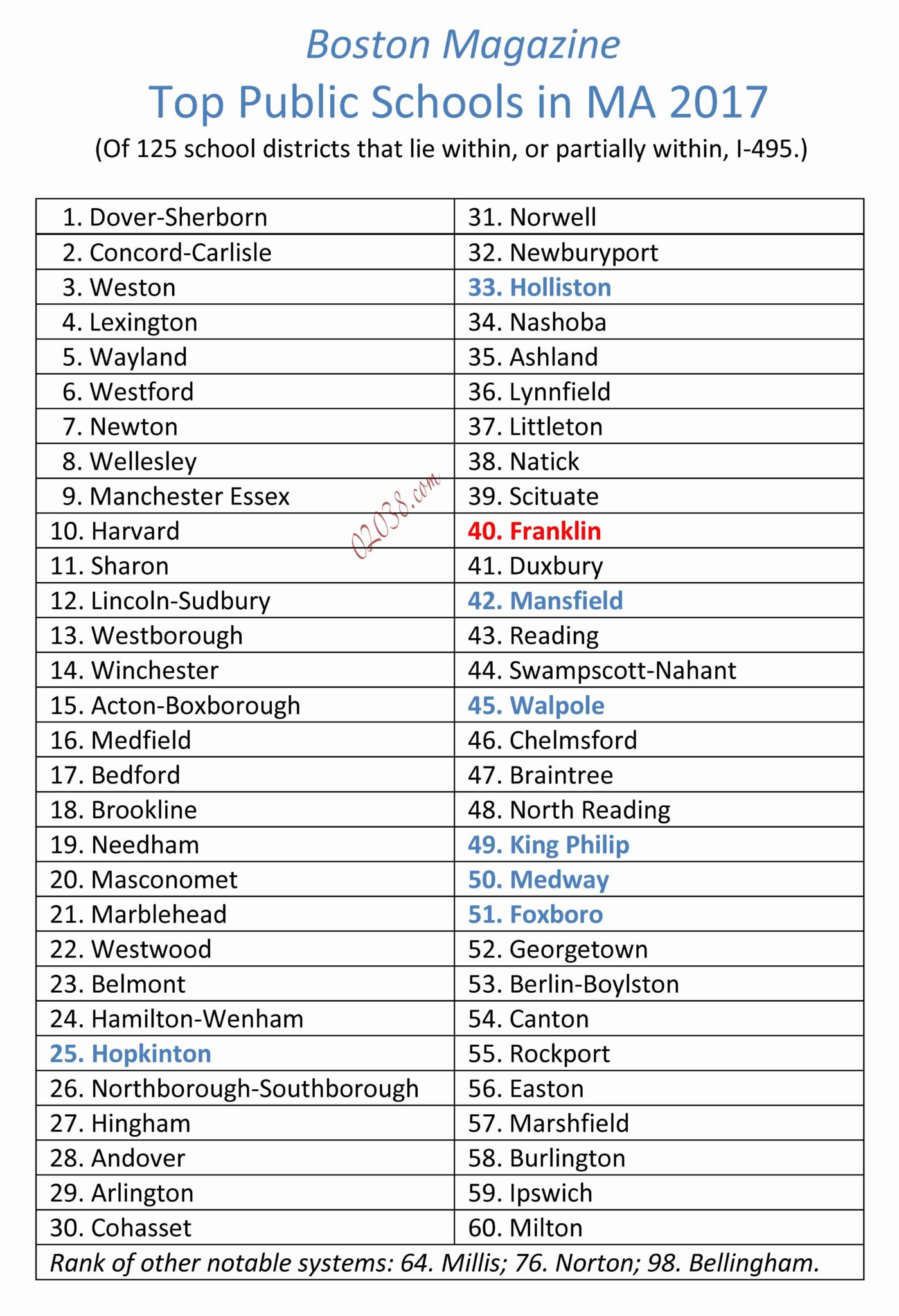 While certainly not ranked anywhere near the stellar Top Ten districts including Dover-Sherborn, Lexington and Wellesley, Franklin did place among such public education stalwarts as Natick, Littleton and Nashoba. And among all the excellent school districts in Greater Boston, Franklin offers relatively affordable housing and much lower real estate taxes!
You can access Boston Magazine's full 2017 rankings of public schools here or by following the link in the image below: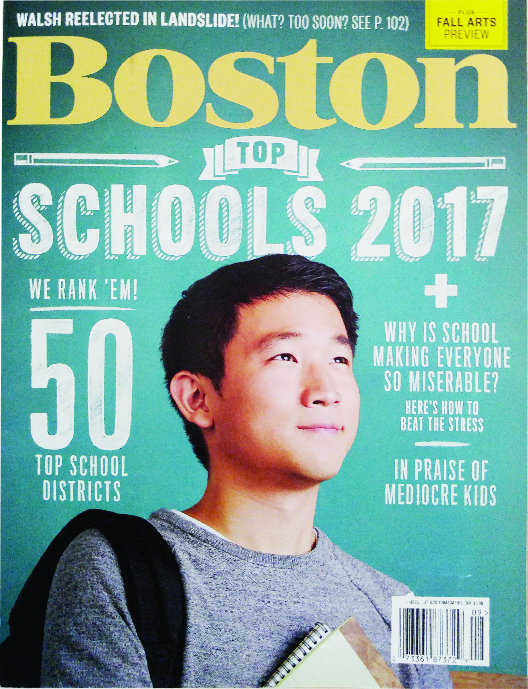 It's notable that Boston Magazine ranked Franklin (40) ahead of Mansfield (42), Walpole (45), King Phillip (49), Medway (50) and Foxboro (51). These school districts are very well regarded among towns in the I-495 – I-95 region, so if you're in the market to buy a home in the area, keep Franklin at the top of of your list!
Learn about the public schools of Franklin, MA
The Massachusetts Department of Education's profiles of schools and school districts will give you very comprehensive information about the schools in Franklin, MA. Simply insert "Franklin" into the "Report Card" form field to access analysis and details about every school in town.
For an exclusive look inside some of the public schools in Franklin, MA, follow the links in the images below to take exclusive video tours:
Contact Warren Reynolds to learn more about the Town of Franklin, MA or to get inside any of the many homes for sale there!
Copyright ©2017 02038.com