Dianna Estates in Franklin MA
Dianna Estates in Franklin, MA is an executive neighborhood of quality homes.
The subdivision was built in several phases between 1988 and 1996, with a few additional homes being constructed in the early 2000s.
Homes currently for sale in Dianna Estates
Here are the houses for sale now in Dianna Estates:
(If there are no homes shown above, that means there are no homes currently for sale in Dianna Estates. But check back often as homes here are frequently available.)
Video of Dianna Estates
Below is a video of this desirable Franklin, MA subdivision:
Facts about Dianna Estates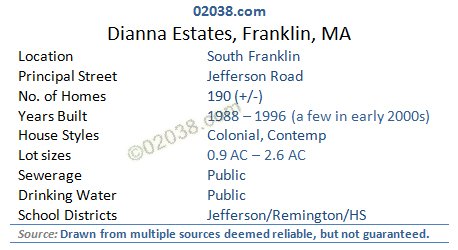 House styles in Dianna Estates in Franklin, Mass are primarily colonials and contemporary colonials. About 190 homes are situated in this substantial neighborhood.
Great location!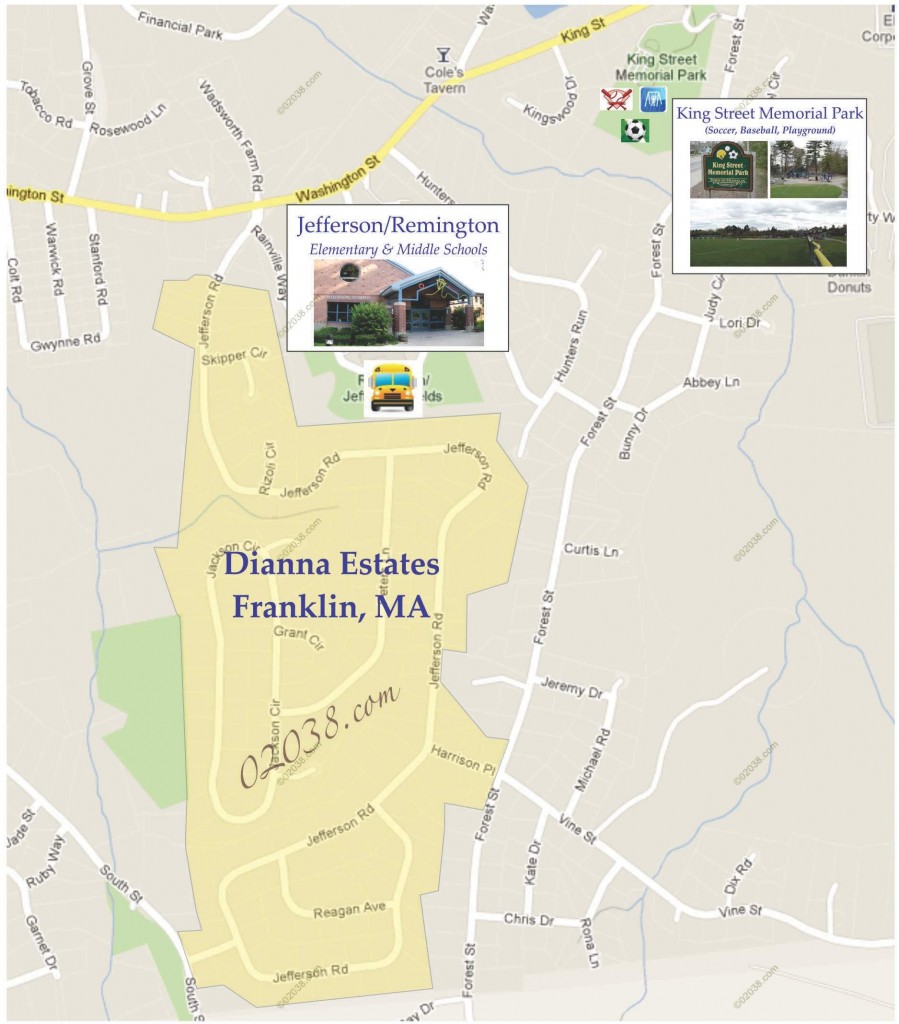 Dianna Estate residents enjoy all the benefits of living in a large, defined neighborhood of similar homes. The subdivision is situated in south Franklin, very close to Exit 16 on I-495. This neighborhood adjoins Franklin's Jefferson Elementary and Remington Middle Schools. The spacious King Street Memorial Playground is very close by.
There's super shopping and services both in Franklin and up and down I-495.
Learn about Franklin, MA
Follow the images below to explore what makes Franklin, MA such a great place to live:
You can get even more information about Franklin and the local real estate market by using this site's top and side bar navigation links!
See homes for sale
Contact Warren to take a tour inside any home for sale in Franklin, MA. Want to try something new? You can search for Franklin, MA homes for sale by school district and by house style. Best of luck with your home search!
Copyright 02038.com