The mid-year sales results are in at the Highwood Condominiums in Franklin, MA and the news is good! The average sale price at the Highwood condos for the first half of 2017 rose 6.4% compared to the same time period one year ago.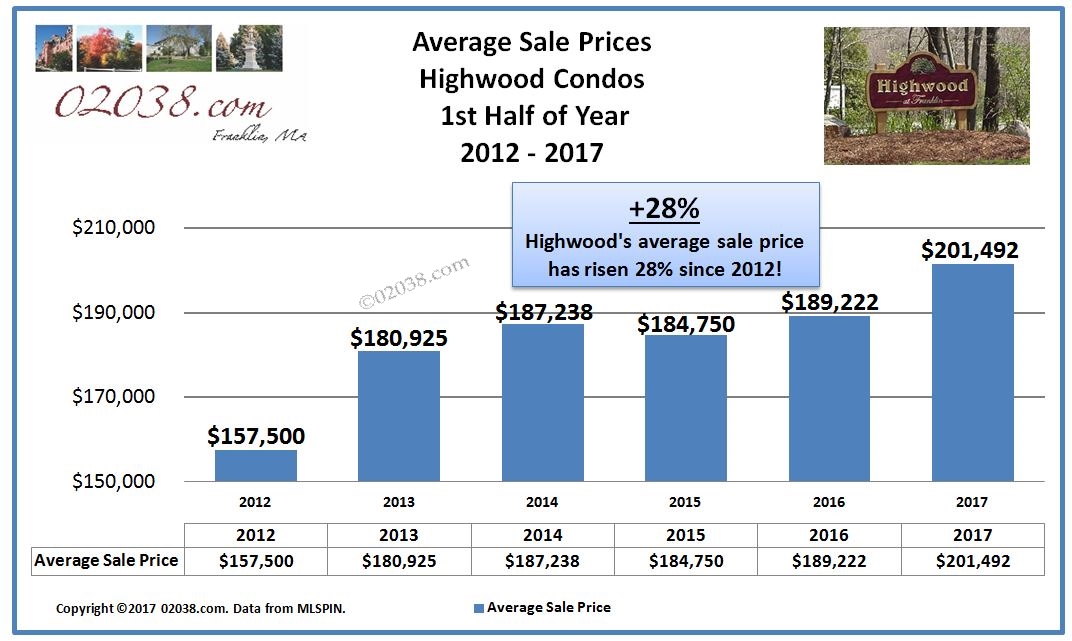 The average sale price for a condominium at Highwood now stands 28% higher than it was 5 years ago!
1st half 2017 sales report
Download the first half 2017 sales report for the Highwood Condominiums here, or via the hotlink in the image below: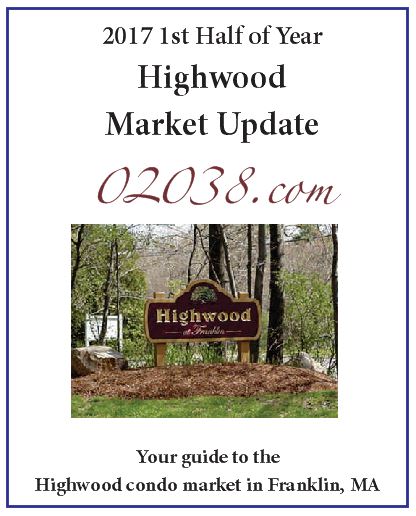 As you will see in the above report, the market for condo units at Highwood in 2017 has been especially active. 13 units changed hands at Highwood during the first 6 months of the year. This compares to 9 units in 1st half of 2016 and only 5 sales in the first 6 months of 2015.
Highwood a popular condo community in Franklin, Massachusetts
Demand for homes at Highwood has been so strong this year because the condo community offers what the market needs: modern units with a variety of floor plans in a convenient location at affordable prices. Because Highwood was built in three stages by three different developers, the floor plans and features there are unusually varied.
Highwood I features brick exteriors and has central heating and air conditioning by heat pump. There are a number of ranch style units at Highwood I which are in high demand by buyers seeking one level living.
Highwood II has distinctive Tudor exteriors and offers many garden style units in 3 level buildings.
Highwood III is the most recent construction at the condo community. Homes there have vinyl siding; 2 story units predominate there. Highwood II is the only section of Highwood that has some units with basements. These typically sell at a premium.
Contact Warren Reynolds for more information about the Highwood Condominiums in Franklin, MA!
Copyright ©2017 02038.com